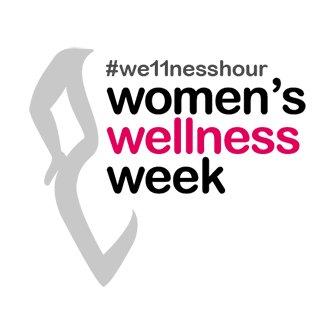 What is Women's Wellness Week?
This September, Spabreaks.com, are dedicating a whole week to women's wellness, in partnership with Willow and Britmums. Using the campaign strapline #WE11NESSHOUR we aim to encourage women to prioritise their health, by taking a little time each day to do something for themselves.
As well as to highlight and encourage discussion around a number of key topics affecting women's physical and emotional wellbeing in this digital age.
Join our #WE11NESSHOUR Massage-athon
To launch the campaign, Spabreaks.com will be hosting the biggest massage event the world has ever seen by inviting over 1000 women to enjoy a massage at each of our venues around the world at 11am on 19 September 2017.
The massages are free however we are suggesting a minimum donation of £20 for the massage that will be given in full to Willow, a charity that provides Special Days for really ill young adults. You can support our campaign and donate to Willow today.
How to get involved with our #WE11NESSHOUR massage-athon?
If you would like to be one of the 1000 women enjoying an hour massage on 19th September 2017, register your interest today! Please note place are limited and it will be on a first come serve basis.
Register now
About Willow
Willow is the only national charity working with seriously ill 16-40 year olds to provide uplifting and unforgettable Special Days.
These Special Days enable them and their families to reconnect and refocus on each other while enjoying an activity of their choosing. A day for them, a day about them and a day that will create memories they will all treasure forever.
How will your donations be used?
Below are some examples of what different levels of donations could potentially help to pay for:
£10 could give a young mum living with multiple sclerosis lunch on a much needed day out with her family for the first time since diagnosis.
£20 could give a girl recovering from chemotherapy time with a hair stylist now her hair is finally starting to grow back.
£50 could help a young family remember their dad by paying for a photographer to capture the precious memories of their Special Day.
£100 could pay for a recording session for a young musician recovering from throat cancer who never thought they'd sing again.
£250 could help a couple to renew their wedding vows to enable them to forget a terrible year of treatment and hospital visits and look forward to their future together.
£500 could pay for a young football fan with an incurable condition and his friends to see his heroes play at his last ever football match.
£1,000 could give a family of four time together again as a family on a weekend away after their lives were turned upside down by cancer.
Special thanks to our Partners
We couldn't have done this without the generosity of our partners.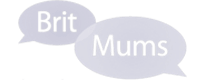 View all partners